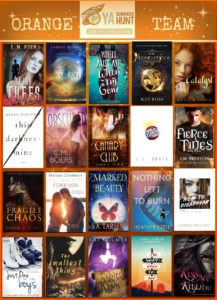 The YA Scavenger Hunt has come to a close. I hope you had fun hunting! I can't think of anything better than a hunt for YA books. 🙂
Congratulations to Shannon F. for winning the $10 Amazon Gift Card from my additional hunt giveaway!
Official Hunt winners will be announced on the YA Scavenger Hunt website on October 11th, so check there to see if you won on Wednesday!
Good luck! And thanks for hunting!
Fall into the Before Forever series!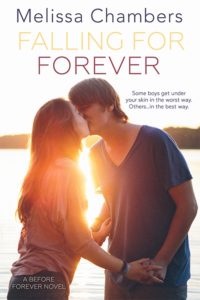 If Jenna wants to make it to L.A. to extend her fifteen minutes of reality-show fame, she'll need to win her high school's talent competition. Standing in her way is Miles Cleveland, the music nerd with a stick up his butt and a bone to pick with Jenna herself. Miles has his own reasons for needing to win, but he can't start to question his plan…no matter how deep Jenna buries into his heart.
Click here to view on Amazon, or click here to add  to your TBR list on Goodreads.