He's New Orleans' biggest player. She just needs to control the game…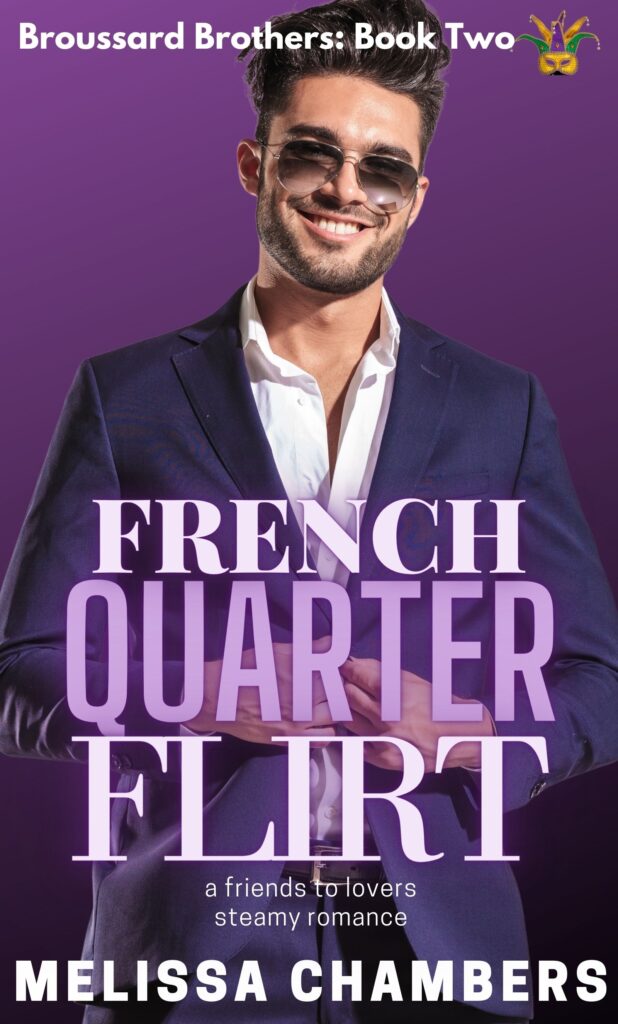 When Garrett Broussard is caught dipping Savannah Sanderson on the dancefloor of the Mardi Gras ball, they're mistaken for a romantic couple and asked to attend a formal dinner that could boost Savannah's career. Garrett capitalizes on the opportunity, trading a date for a date—he'll attend the formal dinner if she'll help him get his boss off his back, who wants to set Garrett up with his daughter.
It's a weekend trip, and they'll have to share a room to make the fake relationship seem legit. He can handle it. He'll just sweep the little crush he's had on her all these years under the rug and pretend she's not hot at all walking around in his Saints T-shirt and no shorts.
Savannah is at her wits' end with Garrett Broussard. He shamelessly flirts with her but never puts his money where his mouth is. She suspects that if she took him up on his empty advances, he'd cower like a shaking Chihuahua. She has half a mind to put him to the test on this upcoming weekend trip, but she knows better than to play with fire when it comes to a Broussard brother. She just has to make it through the weekend without letting New Orleans' biggest flirt trample her heart.
French Quarter Flirt is book two in the Broussard Brothers series, which is set in the Big Easy and features three hot brothers and two interconnected New Orleans families with enough drama to fuel a Mardi Gras float.
Find French Quarter Flirt HERE!

Welcome to melissachambers.com where you'll find all the belly-fluttering, heartwarming, crushworthy romances. Start two of my series for free, and be prepared to fall in love along with these circles of friends!

The Love Along Highway 30A series features beautiful beach communities, a circle of unique and amazing friends, and romances that will have you cheering on the couples and fanning yourself from the heat. All books are standalone and can be enjoyed in or out of order. your favorite romance tropes.
Download SEASIDE SWEETS for free HERE!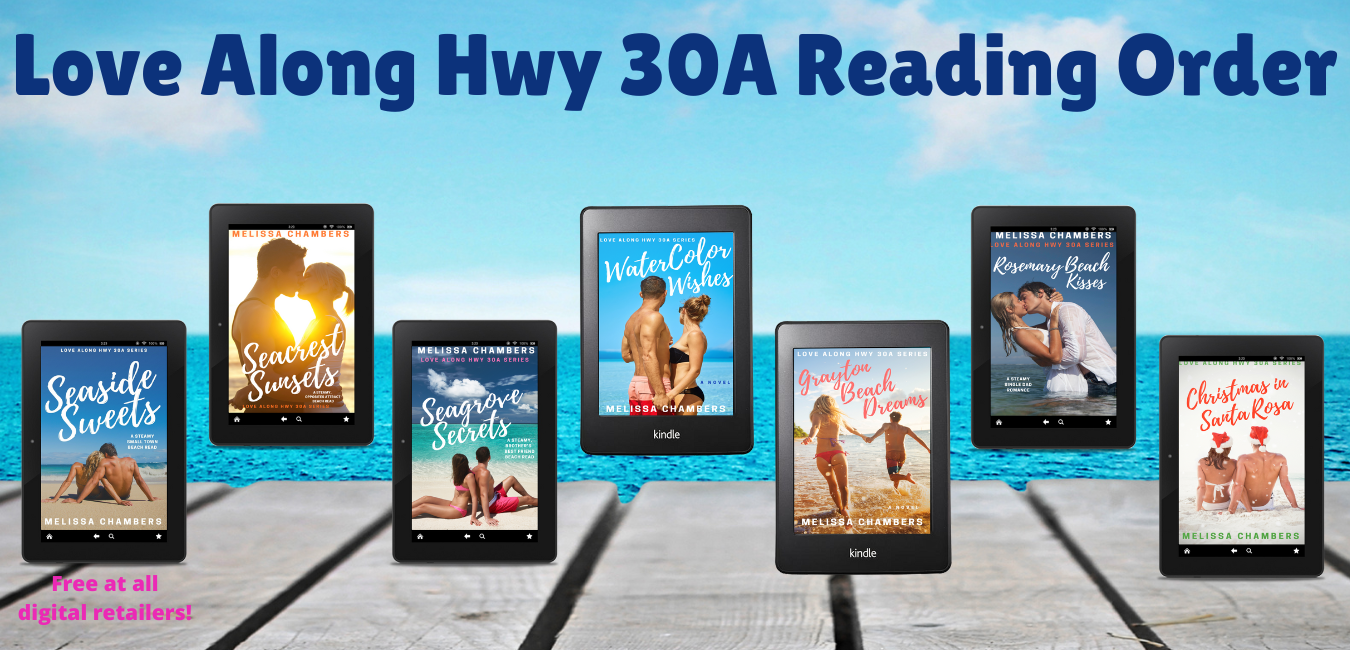 Welcome to Destiny Dunes, where the only thing hotter than the Florida sun is the romance between this resort's employees. Each book in this steamy series focuses on your favorite romance tropes. Once you enter the gates of Destiny Dunes, you'll never want to leave!
Download DOWN FOR HER for free HERE!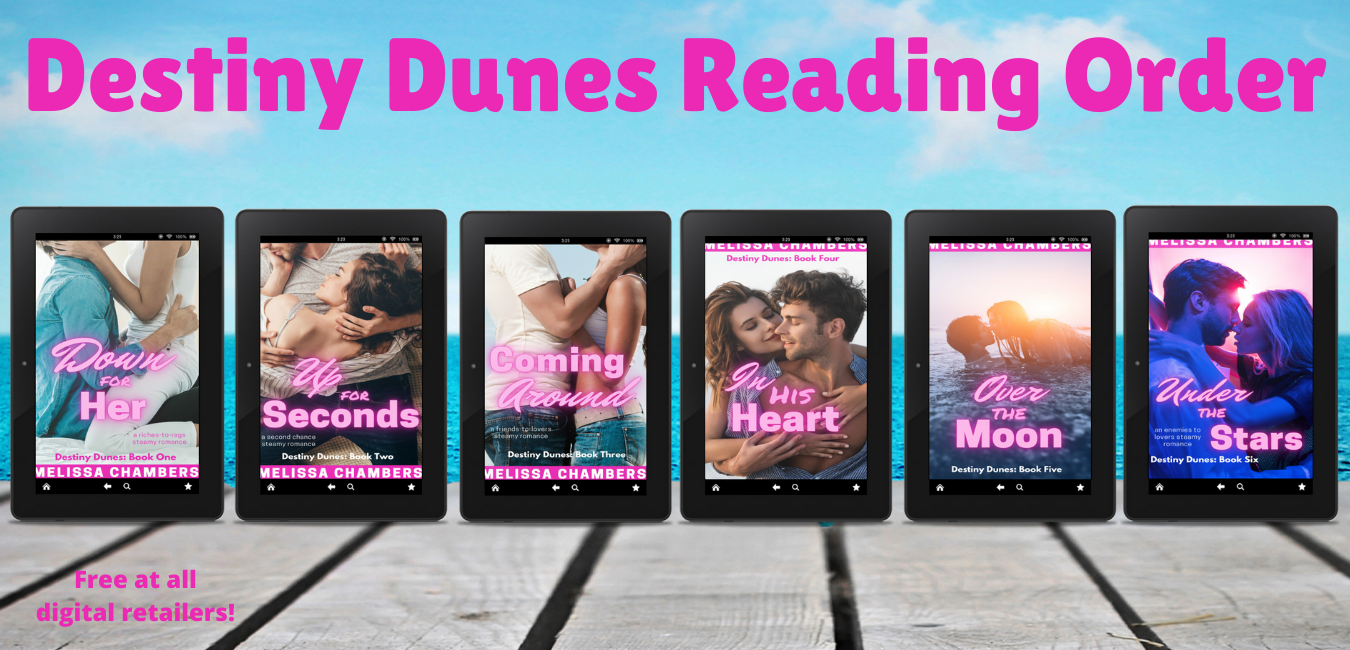 All of my young adult titles are contemporary romance, not so unlike my adult romances. So if you want to go back in time and fall in love for the first time, download one of these fluttery, heart-pounding, crushworthy romances!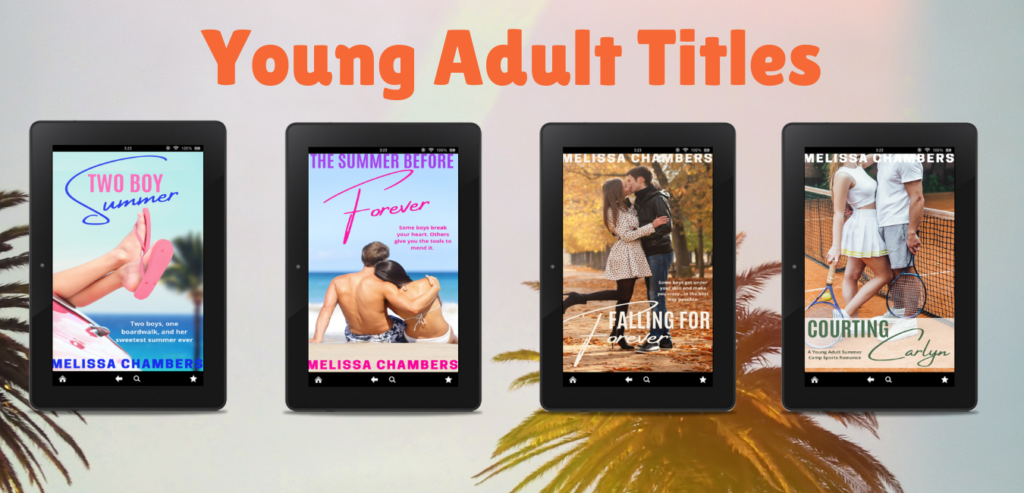 Facebook ♥ Twitter ♥ Instagram ♥ Goodreads ♥ BookBub