Welcome to YA Scavenger Hunt! This bi-annual event was first organized by author Colleen Houck as a way to give readers a chance to gain access to exclusive bonus material from their favorite authors…and a chance to win some awesome prizes! At this hunt, you not only get access to exclusive content from each author, you also get a clue for the hunt. Add up the clues, and you can enter for our prize–one lucky winner will receive one book from each author on the hunt in my team! But play fast: this contest (and all the exclusive bonus material) will only be online for 72 hours!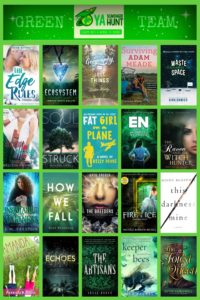 Go to the YA Scavenger Hunt page to find out all about the hunt. There are SIX contests going on simultaneously, and you can enter one or all! I am a part of the GREEN TEAM–but there is also a RED, BLUE, GOLD, ORANGE, PINK, & PURPLE team for a chance to win a whole different set of books!
If you'd like to find out more about the hunt, see links to all the authors participating, and see the full list of prizes up for grabs, go to the YA Scavenger Hunt page.
SCAVENGER HUNT PUZZLE
Directions:
 Below, you'll notice that I've listed my favorite number. Collect the favorite numbers of all the authors on the 
GREEN TEAM
, and then add them up (don't worry, you can use a calculator!).
Rules:
 Open internationally, anyone below the age of 18 should have a parent or guardian's permission to enter. To be eligible for the grand prize, you must submit the completed entry form by
Oct. 7th
, at noon Pacific Time. Entries sent without the correct number or without contact information will not be considered.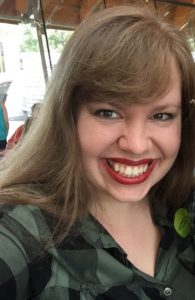 Kate is a bisexual author of young adult fiction, and her books often include queer characters, big families, kissing, and danger. As a child, Kate spent a lot of time in her local library, wandering the shelves and discovering all kinds of stories about all kinds of people. She grew up in the hills of Missouri on twenty acres with a big pear tree, cats, dogs, chickens, rabbits, and bottle calves (orphaned calves raised by bottle-feeding). An incurable love for seeing real life through the pages of a book drew her to writing fiction, and at fifteen she decided she wanted someone to find her own books by searching through the shelves of a library. She's been writing ever since, and she's not going to stop until she can no longer put one word after another.
Find out more information by checking out the author website
here
or find more about How We Fall 
here
!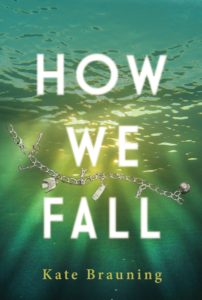 Jackie, Marcus, and Ellie were a trio of best friends–until Ellie disappeared. Now Jackie and Marcus, in the vacuum of her disappearance, fall into an obsessive and dangerous relationship. One that could tear apart their family. Because Marcus and Jackie aren't just friends–they're first cousins. Then Marcus is forced to pay the price for someone else's lies as the mystery around Ellie's disappearance starts to become horribly clear. Can Jackie leave her first love behind, and can she go on living with the fact that she failed her best friend?
"An unusual combination of romance and suspense…. This quest for identity, wrapped up in an intriguing mystery, hooks from the beginning." –Booklist
Kate has provided us with the deleted scene below to get a taste for How We Fall. Let's check it out!
Reading kept my mind off my jealousy and my non-relationship for a good hour, but the peace was short-lived. Angie started angry-screaming down the hall, and just kept right on screaming. I snapped my book shut and slid off the bed.
Why, in a house with four adults, were none of them ever around? Dad was probably working still, Mom must have gone off to the library or the school, and who knew about Uncle Ward and Aunt Shelly. I walked down the hall, searching for the source of the ear-splitting noise.
Angie sat in the middle of the bathroom, her mouth wide open, screaming in rage. "What is going on?" I demanded. Candace was filling the bathtub with water. One of the twins was half-naked and the other was completely naked. Both of the toddlers stood in the tub, crying. Water swirled almost to their knees. Fear shot through me.
I scrambled for the water faucet.
"We're playing house," Candace said.
By themselves. They'd put the twins in the bathtub. If they'd slipped, they could have drowned. "You don't ever put them in the bathtub. Never, ever. You know that—Angie, stop screaming right now. Why are you screaming?"
"I won't let her be the dad," Candace said calmly. Gage shivered and cried louder.
I grabbed a towel and lifted him out of the water, then reached for Nate. "Angie, stop it. Angie! No one is playing house anymore. You can't be the mom or the dad or anyone else."
Her voice just kept rising. I reached for her. "Angie!"
"Nate is peeing," Candace said.
I whipped around. Sure enough, Nate was peeing all over the rug.
Fantastic. I wrapped Gage in a towel. "Candace, please go get dry clothes for both of them." This was just ridiculous.
"What is going on in here?"
I looked up. Marcus. "I can't get her to stop screaming." Water pooled around me on the floor, mixing with toddler pee. Gage still cried, and Angie was turning red in the face. Candace tried to push past Marcus. He let her go and grabbed Angie.
"Come on, Ang. You can't scream like this. That's baby stuff." He set her on the counter, but she was in full on panic mode and struggled to get away from him. "Angie! Calm down. You'll make yourself sick."
I doubted she could even hear him. The noise was ear-splitting. He looked at me, wide-eyed, an arm firmly around her waist. "Fine." Shaking his head, he carried her out of the bathroom, her feet kicking. Her screams trailed up the stairs.
I huffed and mopped up the water on the bathroom floor. Both boys shivered and sniffed, wrapped in towels. "Sorry, guys. No fun playing house, is it?"
Gage waddled over to me and nearly tripped on his towel. He collapsed on my shoulder, crying and hiccupping.
Marcus appeared in the doorway. "I set her in her room. Nothing to scream at there." He held up dry clothes for the boys. His movements were clipped and the way he watched me told me he was still upset about our argument. "Candace gave me these."
I sat down against the wall and waited for him to meet my eyes. "Thank you." I don't know why I was surprised every time something like this happened and none of the parents were around, but I always was.
"Yeah." He knelt near the damp towels and unwrapped Gage. "Do you think we should give them their bath, since they're already naked and wet?"
"Well, Nate peed all over himself, so yeah." I clunked my head against the wall. Angie's screams had gone quiet. "Can you help me?"
Normally I wouldn't ask, because there'd be no question about whether he'd help. But now, I didn't know.
"Well, yeah. I'm not going to make you do it by yourself."
I watched Marcus as he dug their no-tears soap and bath toys from the cabinet, drained the cold water out of the tub, and dumped the soggy towels down the laundry chute.
How long had he been doing this before I moved in? Maybe the twins hadn't been around yet, but Angie and Candace couldn't have been any more compliant as toddlers, and I didn't even want to think about his brother being that young. Chris would have been a nightmare as two-year-old.
I moved toward the tub, but Gage clung to me and shrieked. "Hey, hey, don't worry, I'll make it warm." I adjusted the water until it was warm enough and let the tub fill an inch before dropping in the little red toy boat. "Look, there goes your boat. You want to get it?" He watched and stopped screaming, so I lifted him in and sat him down. Happy probably wouldn't happen tonight, but I'd settle for complacent.
Marcus shoved the shower curtain to the side and set Nate in the bathwater. He immediately started splashing, his tears forgotten.
They were good kids, they really were. None of this chaos had been their fault. I squeezed the baby soap onto a washcloth and scrubbed it together to made suds. Gage laughed. "What, you think this is funny?" I scrubbed his foot because he was ticklish there. He kept laughing, high-pitched little sounds that made me grin.
"I'll race you."
I turned to look at Marcus. "You'll race me? With what?"
He nodded to the twins. "You do Gage, I'll do Nate. Last one done has to dress them both. But you have to be thorough."
I went after Gage's other foot. "I'm never not thorough. And you're going to lose."
"Not a chance." He scrubbed Nate's back while he played with the boat. I kept tickling Gage, which kept him happy and looking at me. Ultimately, the toy boat proved to be Marcus's downfall, because Nate wouldn't quit playing with it long enough for him to wash under the toddler's arms.
"Hah! I'm done." I rinsed the last of the soap from Gage's hair and helped him stand up.
Marcus sighed. "That kid can't be clean."
"He totally is. He's the cleanest thing in this house right now." I lifted him out and toweled him off.
"Okay, fine, you win. I'll dress them."
"Nah, it will take me like two minutes." I fluffed Gage's hair with the towel.
"That was the deal. I can do it." He looked back at me while he rinsed off Nate.
I shrugged. "I got it." He didn't need to do it himself. I'd barely known his family before moving in with them, and if what I'd seen in the last two years had been the pattern, he'd given more baby baths than most people his age.
Maybe we couldn't have—and didn't want—a real relationship, and maybe we had trouble keeping our deal only physical. But we could do this. We could help each other, balance each other, be there for each other. That was what mattered.
If our pseudo-anniversary was a big thing for Marcus, then okay.
He lifted Nate out of the tub. We had both of them dried and dressed in less than three minutes. Marcus led them out of the bathroom, one toddler clinging to each hand. His voice drifted down the hall. "Let's go find your blocks. You guys can build a tower. How's that sound?"
I drained the bathwater and shook off the toys. I was putting them back in the cabinet when Marcus came back into the bathroom. He closed the door with his foot.
I turned around. "What are you doing?"
"If anyone comes back here, we'll just say we're mopping up the water." He leaned against the wall. His voice was quiet. "I really want to go somewhere with you, Jackie. Not a date. We can't; I know that. I just mean I want to get out of the house with you and do something that's not chores or bathing toddlers or errands or whatever. Just hang out. Please."
Just hang out. If I wasn't thinking of it as a date, it sounded amazing. "Nothing fancy?"
"Nope. Just some time away from the house. Is that okay?"
I met his eyes so he'd know I meant it. "That sounds great. When?"
Thank you so much, Kate, for sharing your bonus scene!
And thank you, readers, for playing along in the YA Scavenger hunt! Don't forget to enter the contest for a chance to win a ton of books by me,
Kate Brauning
, and more! To enter, you need to know that my favorite number is
14.
 Add up all the favorite numbers of the authors on the 
GREEN TEAM
 and you'll have all the secret code to enter for the grand prize!
To keep going on your quest for the hunt, you need to check out the next author,
LM Preston HERE
!
But first! Before you go, if you aren't already signed up for my newsletter, click 
here
 to do that now for a chance to win a $10 Amazon Gift Card! If you're already signed up, then you're all set.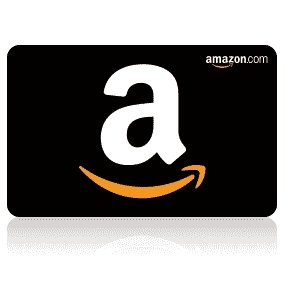 (Winner will be determined and contacted on 10/7/18. If winner fails to respond within 24 hours of notification, a new winner will be chosen. Click 
here
 for a list of sweepstakes rules.)
Thanks so much! And happy hunting!