Welcome to the five-day countdown to the release of DOWN FOR HER on Tuesday, March 23rd!
Today's feature is a little teaser graphic for you…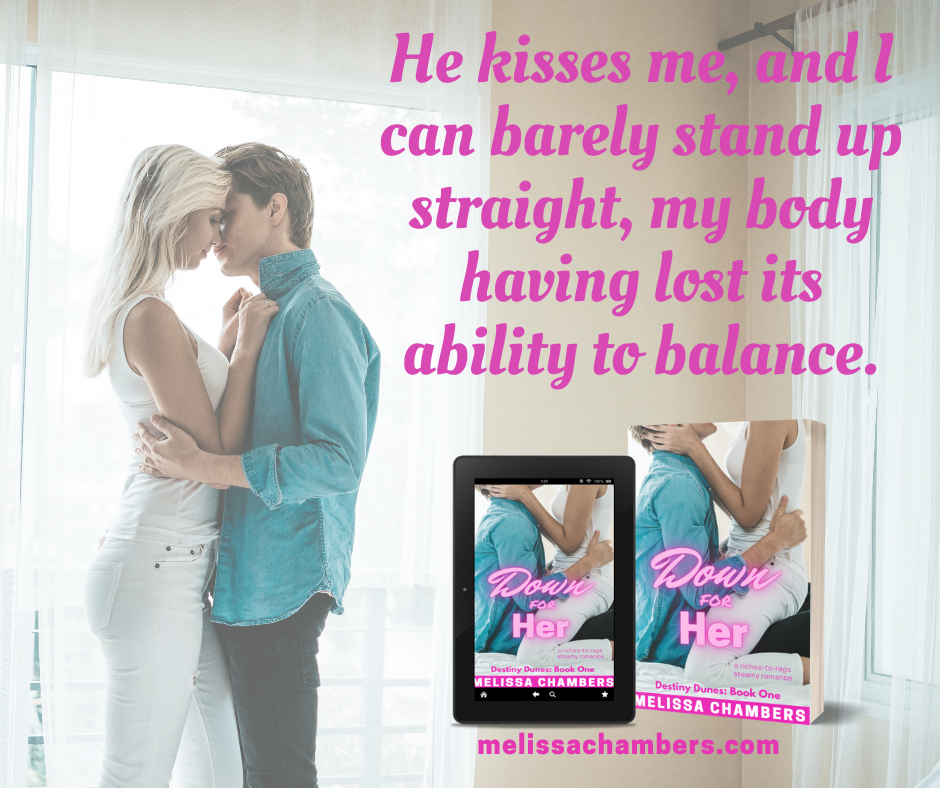 I'm so excited to bring you this book, I could just scream! But since you wouldn't hear that, I'll just send you a few trinkets to get you as excited as I am!
I'll be back tomorrow with another Down for Her carrot for you! Stay tuned!
About the book…
From champagne to salt water…
Kylie McBride leaves her two-timing ex-fiancé along with a life of luxury for independence and a little self-respect…well, if you can call a job as pool girl respectful. The resort offers employee residence, which she desperately needs. But a housing screw-up has her thrown together with the hunky but helpful Brett. She just needs to keep the Florida panhandle's biggest player out of her heart.
Welcome to Destiny Dunes, where the only thing hotter than the Florida sun is the romance between this resort's employees. Each book in this steamy series focuses on your favorite romance tropes. Once you enter the gates of Destiny Dunes, you'll never want to leave!
ADD TO YOUR GOODREADS HERE.
PREORDER AT YOUR FAVORITE RETAILER HERE.