COMING SOON!
Click here to preorder on Amazon!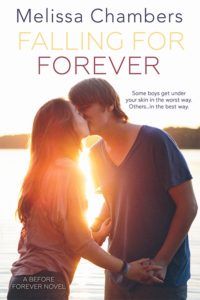 Some boys get under your skin in the worst way. Others…in the best way.
The second Jenna Quigley turns eighteen, she's headed to L.A. to extend the timer on her fifteen minutes of fame. Too bad her dad made her promise to graduate high school first. Silver lining? Her new school has a serious talent competition with a $25,000 cash prize, which would go a long way in L.A. Jenna's got plenty of talent—she didn't almost win America's Newest Sensation for nothing. But it'll take everything she's got to bring down the music nerd with a stick up his butt…no matter how cute he is in those glasses.
Miles Cleveland needs to win that talent contest. When some hot girl stole his audition spot on America's Newest Sensation, his chance to study music flounced off to New York with her. Now, not only can he win enough money to pay for his education, he can get revenge on that very same girl. He can't start to question his plan, though…no matter how deep Jenna buries into his heart.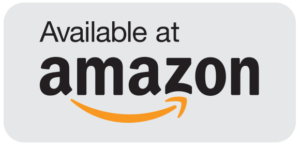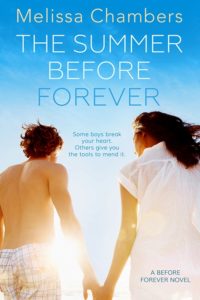 Some boys break your heart. Others teach you how to heal it.
Chloe Stone's life is a hot mess. Determined to stop being so freaking skittish, she packs up her quasi-famous best friend and heads to Florida. The goal? Complete the summer bucket list to end all bucket lists. The problem? Her hot soon-to-be stepbrother, Landon Jacobs.
Landon's mom will throttle him if he even looks at his future stepsister the wrong way. Problem is, Chloe is everything he didn't know he wanted, and that's…inconvenient. Watching her tear it up on a karaoke stage, stand up to his asshole friend, and rock her first string bikini destroys his sanity.
But there's more than their future family on the line. Landon is hiding something—something he knows will change how she feels about him—and she's hiding something from him, too. And when the secrets come out, there's a good chance neither will look at the other the same way again…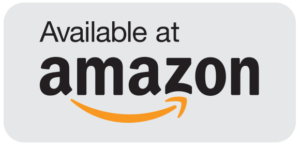 REVIEWS ARE IN!
5 stars: "Landon … sigh… every girl should have a Landon in her life at some point. He's sweet but masculine, protective but not overbearing, perfect but not." –Jessica Calla, author of the Sheridan Hall series
5 stars: "The only reason I gave this book five stars is because I can't give it more!" -Moriah, A Leisure Moment
5 stars: "Loved, loved, loved!! This is a fabulous YA read that had me hooked from the first page. Chloe and Landon are such great characters and their story is so heartwarming. Jenna is outrageous and I hope we will see her story. You just know there is so much more to her than her big personality lets on. The writing is great and the pace of the story is quick and easy. I was almost to the end of the book before I ever realized." -Bette Hansen, Goodreads Reviewer
5 stars: "If you're looking to read a romance and/or something like the Did I Mention I Love You series, then I suggest you read this as I loved it." –Liv, Liv's Wonderful Escape
5 stars: "I read this book when I was able, even forfeiting sleep to do so. The characters were very well-developed, and the story was written with grace. I loved that she told the story from Landon's point of view, and thought that it really helped me to understand the story. I cannot wait for the next book. When this book is officially released, do yourself a favor, and buy it." -Heather Smith, Goodreads Reviewer
5 stars: "I give the book a huge "thumbs up!" With the dual POVs from Chloe and Landon, the reader is given full insight into both characters. A great beach read! I will definitely be reading more from this author!!!" -Nightly Reading
5 stars: "This book is so great, a quick read as well." -Emmyjo, The Book Slayer77
5 stars: "This was a very fun read for teen romance readers, with believable family drama, sexy teenage angst, and interesting real life problems. When things rang true – friends who know you better than anyone else, but may or may not have your best interests in mind and the connection of finding someone else who understands exactly what you are going through – the book was at its best. Unique details – like Landon's personal challenges or Chloe's friend and her minor celebrity status – made the story more memorable and engaging." -Lissa, Goodreads Reviewer
4.5 stars: "This was a perfect summery book. I loved everything about it so I obviously have to recommend this one to everyone else. I can't wait to read more books written by Melissa." -Cátia, The Girl Who Read Too Much
4.5 stars: "This is a sweet step romance that ticks all the right boxes." –D.M. Duncan, author of The Frosted Moon
4.5 stars: "A sweet, uplifting, coming-of-age romance that will give you all the feels!" -Siobhan Davis, author of True Calling
4.5 stars: "Every time I read from (Landon's) point of view, I wanted to hug him. There were moments I had to set the book down because I wanted to die from cuteness overload." -Jenna, Goodreads reviewer
4 stars: "This was a good read that filled my ice-cold loner heart with warmth and thawed it. Looking forward to reading the next book in the series!" -Samantha, A Wondrous Escape