First Newsletter!
Hey Y'all! Welcome to my first ever newsletter! As a thank you for subscribing, I'm going to do a giveaway. Read on for further details. 
---
August was K-Razy! My debut Contemporary YA novel The Summer Before Forever released on August 22nd, and the day of and weeks after were a complete blur.
I celebrated on the day of by doing Zumba (hello, 2008!) and then having lunch with my favorite teen and her mother. We had dessert first and toasted with ginger tea (Ginger as in gingerale. Don't be thinking I'm all healthy.).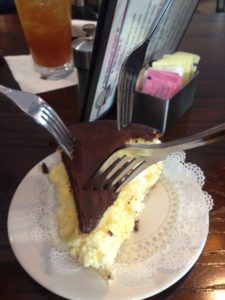 I went on a Blog Tour that was a total blast. I wrote blog posts about forbidden YA romances, ten ways to end your summer properly, and bucket lists, as well as gave author interviews, and Chloe from The Summer Before Forever put together a few playlists. 
I met a lot of new people and had a ball! Huge thanks to all the wonderful bloggers who hosted me!
And congratulations to Cynthia P. who won the $25 Amazon Gift Card in the blog tour giveaway!
---
Big news for me...I'm doing my first author signing! If you live in the toasty Southeast, come by and see me at the Barnes and Noble in Brentwood, TN (just south of Nashville) on Saturday, October 1st at 1:00.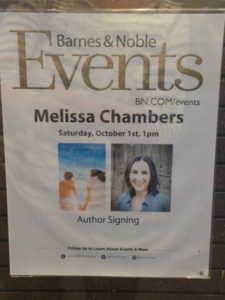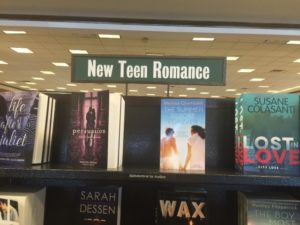 ---
I've checked my Amazon rankings for The Summer Before Forever a few *ahem* times since release date, and I'm proud to say this book has held rank steadily in Best Sellers in Teen & YA Special Needs Fiction! As of the typing of this newsletter, it's currently sitting in the #1 spot in this category for ebooks!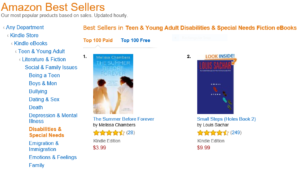 ---
Like Chloe in The Summer Before Forever, I'm a music freakazoid. Here are three songs I'm obessessing over this week:
"You & Me" by The Hunna
"Rebel Heart" by The Shelters
"Red Eyes" by The War on Drugs
 Follow me on Spotify to keep up with the latest in Alt Rock
---
What I'm Reading: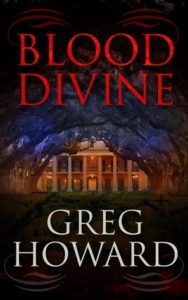 If you are into super action-packed, creepy paranormal stories, this is your book! It's very well-written and there's not a dull moment to be found. Kirkus agrees:
"An exciting, romantic tale anchored in a great sense of place." - Kirkus Reviews 
Sign up for my blog to read an interview with the author coming soon. 
---
And finally, if you haven't picked up your copy of The Summer Before Forever, what are you waiting for!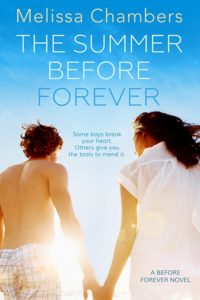 ---
And now, for the giveaway! I'll be picking the winner from my newsletter followers, so since you're already signed up, you're all set. I'll post the winner of the $10 Amazon Gift Card on my blog on September 30th. Be sure to sign up for my blog so you don't miss the notification! (But of course, I'll email the winner as well.)
Thanks so much for reading!