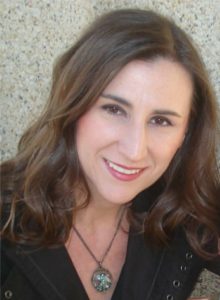 Melissa Chambers writes contemporary novels for young, new, and actual adults. A Nashville native, she spends her days working in the music industry and her nights tapping away at her keyboard. While she's slightly obsessed with alt rock, she leaves the guitar playing to her husband and kid. She never misses a chance to play a tennis match, listen to an audiobook, or eat a bowl of ice cream. (Rocky road, please!) She serves as president for the Music City Romance Writers and is the author of The Summer Before Forever and Falling for Forever (Entangled Teen).
Weird stuff about me…
Chicken from frozen dinners grosses me out.
I'm 5'10, so I was always taller than most of the boys in my class.
I was a first basewoman on my softball team for eight years as a kid.
I've never had a cavity.
I can't get enough of ABC Family dramas.
I read more than I write.
I eat massive amounts of avocados and peanut butter…not together, of course. Wait…
I'm a dog person.
I get a turtle pie from Baskin Robbins for my birthday each year.
I will try just about any book that someone recommends to me.