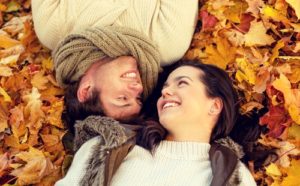 Do you like talking about books, stuff on TV, new music, and generally being a goofball? Click here to sign up for my newsletter which has all this fabulousness, the scoop on new releases, plus the occasional giveaway!
To celebrate fall, I'm giving away an ebook copy of Falling for Forever to one newsletter subscriber. I'll choose a winner on Monday, October 2nd from my then current subscriber list, so make sure you're signed up!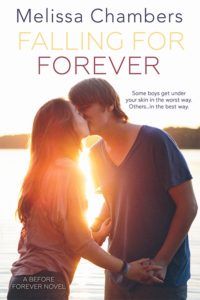 If Jenna wants to make it to L.A. to extend her fifteen minutes of reality-show fame, she'll need to win her high school's talent competition. Standing in her way is Miles Cleveland, the music nerd with a stick up his butt and a bone to pick with Jenna herself. Miles has his own reasons for needing to win, and he can't question his plan, no matter how deep Jenna buries into his heart.
(Click here for a full set of sweepstakes rules.)